Dear Friends,

Thank you for being part of the movement to build bridges through art and music in Israel and in the world.

We would like to share with you some recent and exciting news and we look forward to your continued support.

L'shana Tovah to our Jewish friends and best wishes for a sweet New Year.

Creative Community for Peace


CCFP PROUDLY ANNOUNCES RECEIPT OF CUTTING EDGE GRANT
The Creative Community For Peace (CCFP) is proud to announce that it has received the prestigious Cutting Edge Grant from the Jewish Community Foundation of Los Angeles in recognition of its excellence in countering the cultural boycott movement against Israel. CCFP's prominent members of the entertainment industry work behind the scenes to prevent cancellations of performances by artists in Israel and galvanize artists' fans to raise their voices in support of playing in Israel. Thanks to The Foundation and other supporters like you, we will expand our work and increase our effectiveness.


THE CRISIS
The efforts of boycott activists to influence artists and celebrities by spreading misinformation about Israel, including charges of apartheid and human rights violations, has reached a crisis level. When misguided artists succumb to BDS propaganda by canceling their tours or parroting misinformation, the impact on Israel can be devastating. Conversely, when an artist does play in Israel and puts out positive messages, it reflects positively on Israel's image throughout the world.

THE SOLUTION - Creative Community For Peace!
The Foundation as well as other influential organizations and individuals, recognize that CCFP is leading the battle against the boycott movement.

A recent example of CCFP's work involves supporting Alicia Keys' decision to perform in Israel this past July. Keys had been under immense pressure to cancel through social media, e-mails, petitions and open letters from BDS supporters such as Roger Waters (Pink Floyd) and Alice Walker (The Color Purple).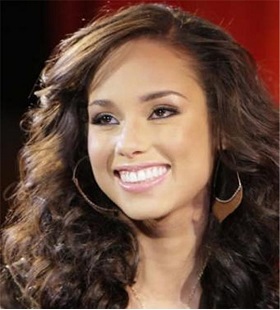 Grammy award winner Alicia Keys
CCFP advisory board member and co-president of Sony/ATV Music Publishing, Jody Gerson says, "Artists are the world's treasures. When I see what they have to endure just for wanting to performing in Israel, it's deeply disturbing for me and I hope for music lovers everywhere. I'm very happy to be working with CCFP. They are educating industry executives about the problem and inspiring them to take action."



Jody Gerson, co-president of Sony/ATV Music Publishing
Advisory Board member, CCFP

To support Keys as well as the hundreds of other artists who perform in Israel annually and who are likewise targeted by BDS, CCFP refuted the false allegations of BDS and exposed its unorthodox tactics through Open Letters and Press Releases, launched a global Anti-Boycott Petition, gave press interviews [link] and published commentaries in selected publications [BET.com]. Millions of people learned the truth about Israel when these stories were picked up by other news sources and our message was disseminated in major publications. [See below]

Rihanna and Tom Jones and dozens of other international artists are scheduled to perform in Israel in the fall! With your support, CCFP will provide them with balance to the misinformation about Israel and help ensure that they keep their concert dates.

THE ENTERTAINMENT INDUSTRY
Because our members work within the industry, we are able to use our personal contacts to directly reach out to artists and their representatives. With limited resources, CCFP has already proven effective in helping to ensure that a variety of high profile musical artists have kept their concert dates in Israel.

THE POWER OF THE PEOPLE
CCFP also works with artists' fans to spread our message that music and the arts are bridge to peace and they should not be politicized. Our Facebook page [link] provides up-to-date information on upcoming tours and BDS activity. Our FB action alerts give everyone the opportunity to make their voices heard. Please "like" our page and "share" our informative and important messages.

CCFP's Anti--Boycott Petition let's all artists know that Israel is an open, liberal democracy and that boycott activists do not represent the voice of their fans. Let's grow our number of signatories! If you have already signed our petition, please circulate and share with your friends, family and organizations that you support. [Petition]

YOU CAN MAKE A DIFFERENCE
We need your support to continue getting our message out.

Please support our work and donate now.

CCFP PRESS: Wales Online, Huffington Post, Haaretz,Jewish Chronicle, National Review, E-Wall Streeter, industry mags Hits Daily Double and Radio.com, and the urban publication, Ice Cream Magazine.