Courts Martial Records of 1916 Leaders


The National Archives of Ireland in conjunction with Universities Ireland have released court-martial documents from the time of the 1916 Easter Rising online for the first time. The records, which include the prisoners' last letters to their loved ones, were officially launched by President Michael D. Higgins in Dublin on Thursday 22 September 2016.

The only previous means of accessing the documents had been through the UK's National Archives in Kew, but they will now be available to view on the Irish National Archive's website.


The Future of Cross-Border Cooperation:
on the island of Ireland, between the island and Great Britain, and beyond
The Centre for Cross Border Studies is holding an important discussion event on the future of Cross-Border Cooperation in the wake of the UK's referendum on membership of the European Union on Monday 10 October 2016 in the Northern Ireland Executive Offices in Brussels. Places are limited, if you would like to attend this event and contribute to the discussion on the future of cross-border cooperation please
register on Eventbrite
by Friday 30th September. For further information please email tricia.kelly@qub.ac.uk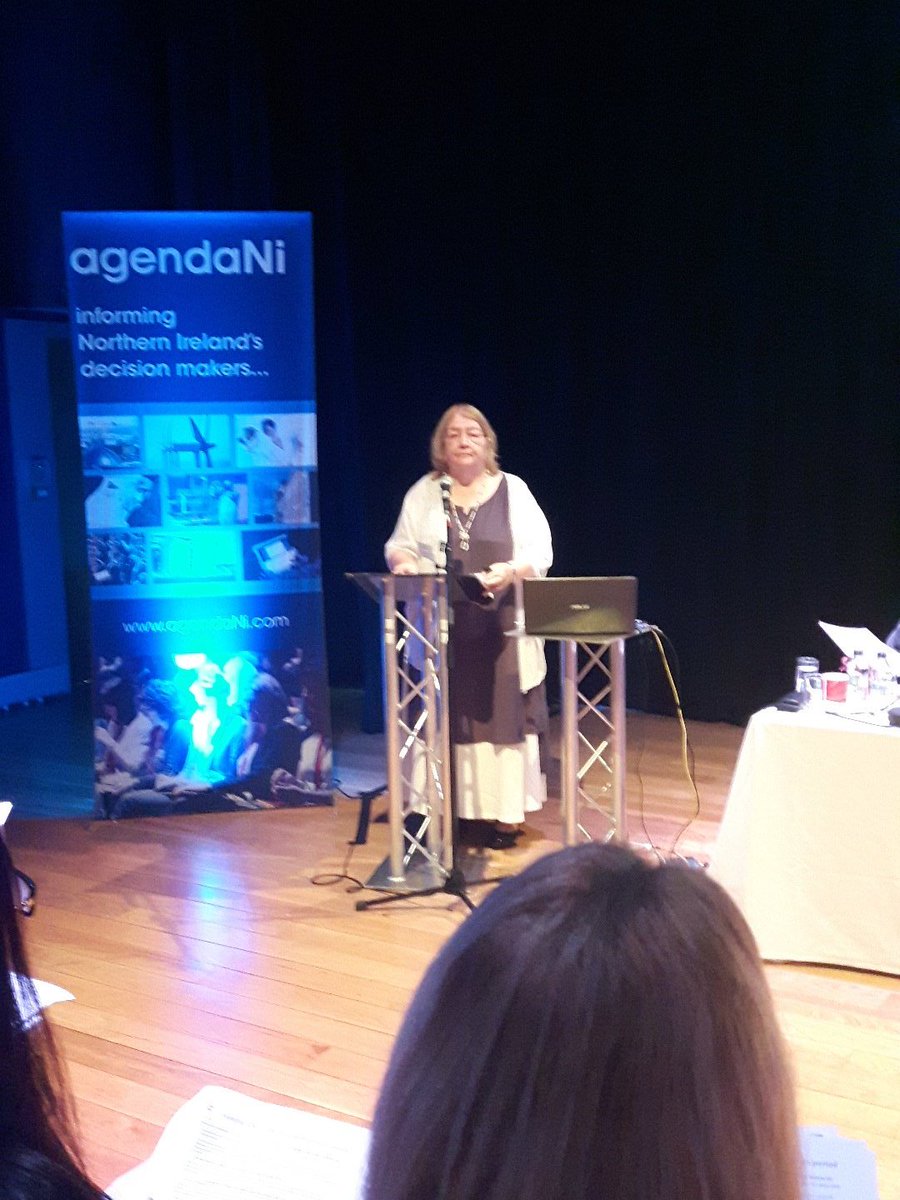 CCBS Director stresses the need to prioritise cross-border cooperation
Speaking at the Agenda NI conference, "
Brexit : Making Sense of the Crisis
" conference on 6 September, CCBS Director Ruth Taillon stressed that cross-border cooperation must be prioritised before and after Article 50 is invoked to start negotiations on the UK's withdrawal from the European Union. Referring to the increased dangers arising from uncertainties about the nature of the border following the Referendum, and the increased tensions already apparent around migration and citizenship issues, she called for the implementation of a number of measures to sustain cross-border cooperation. For more information click
here
UK EU Referendum

If you would like to suggest an event, report or article for inclusion in the CCBS Brexit section please get in touch

here


.................................................................................................................................................................




A Joint event between Co-operation Ireland and the International Centre for Local and Regional Development (ICLRD)
"Revitalising Small Towns on the Island of Ireland: The Role of Local Government"
27th October 2016, Hillgrove Hotel, Monaghan, 12noon to 5.30pm
In considering the general principles of regeneration, and lessons to be learnt from good practice elsewhere, this event aims to begin an all-island conversation on the role of local government in the revitalisation of our towns and villages. This is not just about economic regeneration. Rather, it requires a cross-disciplinary dialogue including economics, planning, social inclusion, heritage, and environmental management and protection. This event will consider the broader challenges and opportunities at play, the policy environment in which the revitalisation of towns and the (re)imaginging of new futures will need to play out, the key ingredients to the reimagining of small towns and successful place-making.
To book a place at this event, please email Carol Dunbar, Co-operation Ireland directly at: cdunbar@cooperationireland.org

Cross-Border Co-operation in West Africa - Call for Papers
West Africa is subdivided by 32 000 kilometres of land borders which, if placed end-to-end, would almost circle the Earth. West African borders are often criticised for the costs and time delays related to border crossing, as well as for obstructing the free movement of traders and individuals and encouraging corruption. This session adopts a different approach to West African borders. Its aim is to discuss how cross-border co-operation contributes to the regional integration process. The session's geographical and relational approach to cross-border co-operation is different from the more commonplace analyses of West Africa which describe the legislative and institutional principles of co-operation, without necessarily considering the geographic dimension of the spaces and actors involved. For the most part, this aspect of CBC is still relatively unknown. Send proposed titles and abstracts (250 words or less) and/or expressions of interest to both Olivier Walther (olivier.walther@rutgers.edu) and Marie Trémolières (marie.tremolieres@oecd.org) no later than 15 October 2016.

.......................................................................................................................................................................

No more EU roaming charges from 15 June 2017
Statement by Vice-President Ansip and Commissioner Oettinger: Announcing the effective end of roaming charges, Vice-President Ansip and Commissioner Oettinger said: "Getting rid of roaming charges is one of the best achievements of the EU in the last few years, and a cornerstone for building the Digital Single Market. For more than a decade, the Commission has been working to reduce the huge surcharges that telecoms operators imposed on their customers each time they crossed a border while using their mobile device on holiday, at the week-end or during business trips (…) We are now at the final hurdle: the complete abolition of roaming charges for European travellers in the EU. This will enter into effect as of 15 June 2017. Those of us who travel do so on average for 12 days per year. But the Commission goes much further by abolishing roaming charges for at least 90 days per year, much more than the average time that a European is roaming with their phone."
EU copyright rules needed
The Commission has set out proposals on the modernisation of copyright to increase cultural diversity in Europe and content available online, while bringing clearer rules for all online players. The copyright proposals have three main priorities: Better choice and access to content online and across borders; Better choice and access to content online and across borders; and, A fairer and sustainable marketplace for creators and press. Andrus Ansip, Vice-President for the Digital Single Market, said: "Our proposal will ensure that more content will be available, transforming Europe's copyright rules in light of a new digital reality. Europe's creative content should not be locked-up, but it should also be highly protected, in particular to improve the remuneration possibilities for our creators."
Read more...
Eurostat Regional yearbook 2016
Did you know that population density in Ireland's South and East Region was 93 inhabitants per km2 compared to a high of 10,780 in the Inner London-East region? Or that the population of Ireland's Border Midland and West is expected to rise by over 10% between now and 2050 compared to 6.2% for the South and East? Or that Ireland's South and East Region had the highest number of cattle (4.3 million in 2013) of all the EU regions? The Eurostat regional yearbook 2016 contains chapters on regional policies and Europe 2020, population, health, education, labour market, gross domestic product, structural business statistics, research and innovation, information society, tourism, transport and agriculture. It also includes two special focus chapters: commuting patterns between regions and regional population projections.
Read more...
EPA Annual Information Day on Horizon 2020 Societal Challenge 5
The Environmental Protection Agency is organising its 2016 Annual Information Day on Horizon 2020 Societal Challenge 5 on Friday 7th October 2016 in Dublin (Croke Park Conference Centre). The aim of this event is to promote and disseminate Horizon 2020 Societal Challenge 5 Opportunities amongst the Irish Research Community, as well as facilitate networking. For this 2016 Information Day, the focus will be on the 2017 calls opportunities, as well as on the preparation of the upcoming Work Programme 2018-2020.
Read more...
Saturday 15 to Sunday 23 October: EU Code Week
The 4th edition of Code Week EU will take place from 15 to 23 October. Millions of children, young adults, adults, parents, teachers, entrepreneurs, and policymakers will again come together at events, in classrooms and libraries across Europe and beyond to learn to create with code. Events are already planned for a number of locations around Ireland.
Read more...
EU Prize for Women Innovators
The European Commission has launched the EU Prize for Women Innovators 2017 competition, which awards four female entrepreneurs who have successfully brought an innovation to market. This year's edition is open to women of any nationality living in an EU Member State that have founded or co-founded a company with a turnover of at least €100,000. The 2017 edition will also feature a Rising Innovator award worth €20,000 for a female entrepreneur under 35 years old. The winners of the 1st, 2nd and 3rd prize will receive €100,000, €50,000 and €30,000 respectively. Last year, Dr Sarah Bourke, CEO and co-founder of Skytek Ltd, won the third prize in the competition. Skytek is a successful, global software development company serving the world's most complex and demanding industries.
Read more...
Juvenes Translatores celebrates its 10th anniversary
This year Juvenes Translatores is celebrating its 10th Anniversary and registration is open on line until the 20 October. Since 2007 Juvenes Translatores has been inspiring young people around language learning and translation. A random draw will be held to select schools to take part in the contest. Each selected school can choose between two and five students and they must enter their names and language pairs by November 21. Each student can choose to translate from any official EU language into any other official EU language. The competition takes place on the 24th November. DGT Translation will evaluate the translations and choose one winning translation from each EU Member State. The winners will be announced in early February 2017. The winners together with one accompanying adult and one teacher will be invited to an award ceremony in Brussels.
Read more...
'Europe under pressure: effects for border regions - 25 years after the Maastricht Treaty'
Friday 28 October 2016 | 10.00-18.30 | Gouvernement
aan de Maas, Maastricht
CCBS Deputy Director Anthony Soares
will be speaking at the conference organised by the Institute for Transnational and Euregional Cross Border Cooperation and Mobility / ITEM.
Reforms of the European Union seem necessary following the Brexit referendum. What will be emphasised? Further cooperation or further closing of borders? What does that mean to us, residents of Europe's oldest Euregion, who live within a stone's throw of the border and are meanwhile not hindered by the border anymore but for its administrative acts? In 2016, 25 years after the negotiations about the European citizenship and a borderless Europe took place in Maastricht, the border within and outside the European Union still plays an important role. How can a free movement of persons, goods, services and capital be maintained if the political and humanitarian crisis is closing borders? How will particularly the border regions of the old Member States, where it is impossible to imagine life without free movement of persons, goods, services and capital, deal with the situation? How free is the cross-border citizen from a border region really when he wants to (go) work or supply a service just over the national border at less than 10 kilometres of his home? ITEM investigates cross-border cooperation and mobility. Particularly now!
For further information see
www.maastrichtuniversity.nl/item
|
item@maastrichtuniversity.nl
|
@ITEM_UM
Register before
October 20th 2016
through
this link
.
.............................................................................................................................................................
Armagh Public Library would like to hear your views!


Armagh Public Library (APL) was founded 245 years ago, in 1771, by Archbishop Robinson. In 2011, No 5 Vicars' Hill, which had been the Diocesan Registry, was opened as a visitor attraction to house examples of the collections which the Library was previously unable to display.
We would appreciate it if you would undertake the following survey. It refers both to Armagh Public Library and to No 5 Vicars' Hill and will take 10 - 15 minutes to complete. Your answers will help us to understand what our visitors are interested in and set a course for the next 245 years!
To take part in our survey, please click here






Litigating for Social Change Conference




Wednesday 19 October – Friday 21 October 2016 Belfast, Northern Ireland


This international conference brings together NGOs, community activists, litigators, academics, and funders to reflect on the extent to which strategic litigation has and can transform lives by enabling people and communities around the world to realise their rights. The conference will explore lessons that have been learnt to date. It will consider strategic litigation as an effective tool for social change and explore how it can be more effective. The conference will also consider models and approaches to supporting strategic litigation and assessing its impact. For more information click here


........................................................................................................................................................................