"We have time but not much time. So please, push yourself to the furthest degree. I will promise you that California will be right there with you."

Jerry Brown
Governor of California, USA
Under2 Coalition Co-Founder
COP23 Special Advisor for States and Regions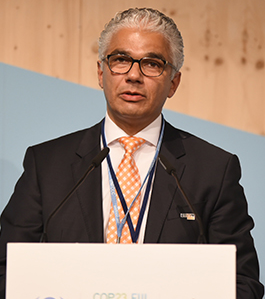 "We are here to forge new coalitions, to act and collaborate for our climate and to encourage civil society, businesses and our peers in cities and regions to join the uniting for climate movement."
Ashok Sridharan
Mayor of Bonn
ICLEI First Vice President
"Use the youth, use the women – because most of the time, the women will say to the children and to the community we are going to do this and get it done – and they do."
Clara Doe-Mvogo
Mayor of Monrovia, Liberia