Start School Later Newsletter
Big Start to the New Year!
We've been hard at work since the Holidays to reach out and create awareness for Start School Later and the public health and safety hazards of early school start times.
Since our last newsletter, we have launched four more local chapters and have been gaining traction both in media and legislative circles.
Please welcome Start School Later
Portage County, OH
,
Arlington, TX
,
Dearborn, MI
and
Howard County, MD
Important Legislation
In Virginia, a delegate has introduced legislation to set public instruction time to begin after 8:00am. You can read more about
HB 1894
here. Thanks to our partners,
SLEEP in Fairfax
, for issuing the press release and working with local legislators to create a climate of change.
Virginia residents:
We have a simple way for you to contact your legislators and
ask for their support
of this legislation. You can quickly send a letter, email, fax, or Tweet to the legislators reviewing the bill, requesting their support. To do this, go to our Blastroots campaign
here
.
In the News
Start School Later now has three active chapters in Maryland: Montgomery, Anne Arundel, and most recently, Howard County.
Montgomery County's hugely successful petition
has sparked the school superintendent to convene a "study group" to re-examine school start times.
Anne Arundel County, MD delivered a
petition
with 3,500 names to the school board during budget hearings on January 10, 2013. There were 45 community members who stood in support while testimony was provided by Dr. Judith Owens, Director of Sleep Medicine at Children's National Medical Center in Washington, D.C. and Alice Cain, Vice President for Policy at Teach Plus, a national nonprofit that works in partnership with teachers in high-poverty schools to improve outcomes for students and close the achievement gap.
Annapolis High School Teacher Lisa Rodvien, four students and eight other knowledgeable and articulate advocates also shared their personal testimonies.
To view news footage, audio interviews and more, visit Anne Arundel County's
local chapter page
on our website.
Student Edition
Start School Later, Inc. is thrilled to announce their Student Edition, a group led by and comprised of students actively leading the charge to change start times in their communities and nationwide.
Alex Pratt, sociology major and public education advocate studying in Boston, Massachusetts, has been named as the Coordinator of our National Student Advisory Committee and will direct Start School Later Student Edition. He will also be the Student Representative on our Executive Board. Students are encouraged to join their
Facebook Group
. Welcome aboard, Alex!
Speaking of students, kudos to high school sophomore Jilly Dos Santos and her group
Students' Say
. Using resources from
Start School Later
, the group fueled a successful campaign to prevent Columbia Public Schools in MIssouri from moving the clock even earlier.
Click
here
to keep up with the most recent press about Start School Later, Inc.
Help Us Reach our First Milestone!

We are at very close to having enough funds to apply for 501c3 status. Having this status is important, because it will allow us to request funding and grants to advance the cause of implementing later school start times across America.
No donation is too small and we hope you will consider supporting us so we can continue to advocate for your school students. Thank you to our donors, who have been named on our sidebar to the right.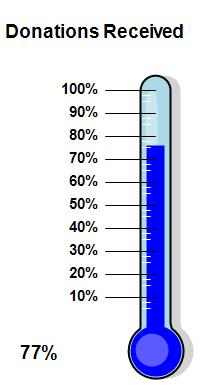 Donate safely and conveniently, via
PayPal
.
On behalf of Terra, Kari, Heather, Dolores, Lynn, Catherine, Alex and the rest of the Start School Later team, thank you for your support.
Regards,
Maribel C. Ibrahim
Co-Founder,
Director of Strategic Planning
Start School Later, Inc.