Start School Later Newsletter
A Hearty Thank You!
Based on our last request for interviews, we received over 100 submissions of families willing to share their stories about school start times. While Start School Later, Inc. was not specifically mentioned in the
subsequent article
, the Wall Street Journal reporter cited information from our website, attributing it as "reports gathered by advocates". Also, all the families featured in the article were directly contacted from our interview request.
Thanks to you, early school start times is becoming a mainstream problem worthy of attention.
Deep in the Heart of Texas
We are thrilled to announce the formation of its newest chapter,
Start School Later Arlington, Texas
!
Chapter Founder Debbie Moore gained local media publicity, when she launched a petition and requested a meeting with her local school board. Visit the
Arlington Chapter Page
for more details and media clips.
Speaking of Petitions....
Our
Montgomery County, MD chapter
has struck a nerve with over 8,500 local
petition
signers. Listen to Montgomery County Schools Superintendent Joshua Starr respond to an on-air question posed by Maribel on the
Kojo Namdi show
. The show is an hour long, but you can fast forward to 25:50 to get the response.
Meanwhile, the
Anne Arundel County, MD chapter
reissued a
new petition
with over 1,800 signers that requests local policy changes for school start times and/or bus schedules to improve student health and safety. The chapter has already held two local working sessions and plans are underway to ramp up education awareness and collaborations with county legislators and school officials.
Greenfield, WI
has also put the issue of school start times back on its radar screen, even with public opposition, thanks to the valiant efforts of our own Dolores Skowronek. After
presenting information
at a recent Board of Education meeting, the early school start issue was added as a future agenda item.
Local Chapters
We are currently working with contacts in other states, such as California, Connecticut, New York and Michigan and the interest in local chapters is growing.
Local Chapters are:
Easy to start
Effective for generating interest
Build media attention
We can help you every step of the way. To start a local chapter in your community,
contact us
.
Two Steps Forward, One Step Back
There are still communities that continue to ignore the need for early school starts, such as
Amherst, MA
. While the Amherst article is more of an op-ed piece, citing opinions instead of actual facts, it is clear that myths and misconceptions prevail among key decision makers determining school schedules. A quick review of our
Myths and Misconceptions
link answers many of the obstacles posed by Amherst.
We must continue to educate the public on the health and safety issue of early school starts.
Click
here
to keep up with the most recent press about Start School Later, Inc.
Help Us Reach our First Milestone!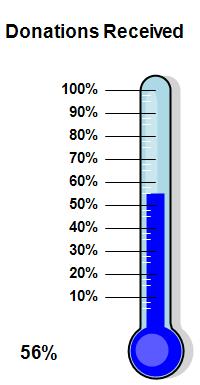 We are at the halfway point before we have enough funds to apply for 501c3 status. Having this status is important, because it will allow us to request funding and grants to advance the cause of implementing later school start times across America.
No donation is too small and we hope you will consider supporting us so we can continue to advocate for your school students,
Donate safely and conveniently, via
PayPal
.
Thank you for helping us Start School Later.
Regards,
Maribel C. Ibrahim
Co-Founder,
Start School Later