---
Office of Multicultural Affairs Newsletter
April 2022 | D-Term | Spring 2022
---
Ramadan 2022
(Saturday, April 2nd - Monday, May 2nd)
Complete the Universum Career Test for a chance to win a Nintendo Switch Lite!
Complete the Universum Career Test for a chance to win a Nintendo Switch Lite!

Take the Career Test and learn more about your career type. You'll be able to see a detailed career profile, insights into the salary expectations, as well as employer recommendations. You will also have the chance to with 1 of 15 $100 Amazon gift cards!

To enter for a chance to win the Nintendo Switch Lite, complete the Career Test. On the results page, scroll down to sign up for an account, and you are all set!

If you have already completed the Career test this year, do one of the following to be entered to win.
Send us a screen shot of your Career Test results

Email us your Career Type and what it means to you

Post on social media with you Career Type and tag us (@wpi_cdc on Instagram)!
If you have any questions, email us at cdc@wpi.edu, call us at 508-831-5260, or visit the Career Development Center on the 5th floor of Unity Hall! Good luck!
Arab American Heritage Month
Upcoming Campus Program and Events
Thursday, April 21st at 7:00 PM EST
Thursday, April 21st at 12:30 PM EST
Thursday, April 21st at 6:00 PM EST
Thursday, April 21st at 7:30 PM EST
Friday, April 22nd at 12:00 PM EST
Saturday, April 23rd at 9:15 AM EST
Monday, April 25th at 12:00 PM EST
Monday, April 25th at 7:00 PM EST
Tuesday, April 26th at 7:00 PM EST
Wednesday, April 27th at 12:00 PM EST
Thursday, April 28th at 7:00 PM EST
Friday, April 29th at 12:00 PM EST
Friday, April 29th at 6:30 PM EST
Monday, May 2nd at 12:00 PM EST
Monday, May 2nd at 7:00 PM EST
Tuesday, May 3rd at 7:00 PM EST
Wednesday, May 4th at 12:00 PM EST
Thursday, May 5th at 7:00 PM EST
Friday, May 6th at 12:00 PM EST
Office of Multicultural Affairs sponsored programs and events.
The Melanin Gala
Friday, April 21, 2022
6:00 PM - 9:00 PM EST
Alden Hall
Kindness Rocks Painting with Talent & Inclusion
Friday, April 22, 2022
12:00 PM - 3:00 PM EST
International House (28 Trowbridge Road)
Dinner With A Chaplain
Sunday, April 24, 2022
5:00 PM - 7:00 PM EST
Rubin Campus Center - Hagglund Room (3rd Floor)
Mental Health Implementation Team (MHIT) Office Hours
Monday, April 25, 2022
12:00 PM - 1:00 PM EST
Rubin Campus Center - Mid-Century Room (3rd Floor)
Lavender Commencement
Saturday, April 30, 2022
12:00 PM - 2:00 PM EST
Innovation Studio 203/205
Mental Health Implementation Team (MHIT) Office Hours
Monday, May 2, 2022
12:00 PM - 1:00 PM EST
Rubin Campus Center - Mid-Century Room (3rd Floor)
Upcoming Holidays, Holy Days, and Commemorative Days
Gathering of Nations Day (April 21)
Earth Day (April 22)
Feast of St. George (April 23)
Armenian Martyrs' Day (April 24)
Lesbian Visibility Day (April 26)
Day of Silence (April 27)
Laylat al-Qadr (April 28)
Holocaust Remembrance Day (Yom HaShoah) (April 28)
International Girls in ICT Day (April 28)
Arbor Day (April 29)
April 2022 is observed as:

National Poetry Month
National Sexual Assault Awareness And Prevention
National Autism Awareness
Stress Awareness Month
National Donate Life Month
The Month Of The Military Child
National Cancer Control Month
National Child Abuse Prevention Month
Second Chance Month

Happy Birthday to all of the

April

babies!
WPI News:
---
Local/State/National/International News:
Mental Health, Wellness, Self-Care, and Mindfulness
Institutions and Meaning Group (coming in D-Term)
Thursdays at 3:00 PM EST (beginning March 17th)
Student Development and Counseling Center (SDCC) Group Meeting Room
12 Einhorn Road
Open to students who have themselves personally or through someone close to them experienced contact with institutions such as the foster care system, adoption, residential treatment, group homes, the criminal justice system, correctional facilities, or inpatient psychiatric treatment. A place for students who want to talk with others who have had diverse experiences with institutions to explore the meaning of their experiences.
Current events may be hard to grapple with as multiple historically Black colleges and universities faced bomb threats, Minneapolis police fatally shot Amir Locke, and many states and districts continue to ban teaching inclusive books and talking about race. Amidst these aggressions, we want to remind Black educators to practice self-care—and all educators to elevate the importance of Black students' experiences and their mental health. These resources can help. (Learning For Justice)

Virtual Mindful Wednesdays and Thursdays
Mindfulness Wednesdays and Thursdays will be conducted virtually through Zoom for the foreseeable future and will not be held in person.

The Wednesday session begins at 12:15 PM EST and the Thursday session begins at 2:15 PM EST.

Sessions include a 10 – 15 meditation with time for questions or comments.

Please email Robin Benoit for more information.

Live Guided Meditation | hosted by Meditation Breaks
Immerse yourself in the benefits of meditation and mindfulness. This live online meditation class hosted by Meditation Breaks provides a wide array of easy to learn mindfulness teachings and techniques aimed at transforming your life -- including stress relief, increasing happiness, living in the moment, and much more.

Great for people looking to learn how meditation can help them in daily life and for those interested in maintaining a regular meditation practice.

Note: times are Wednesdays at 8:30 PM EST.
Mental Health Training Webinars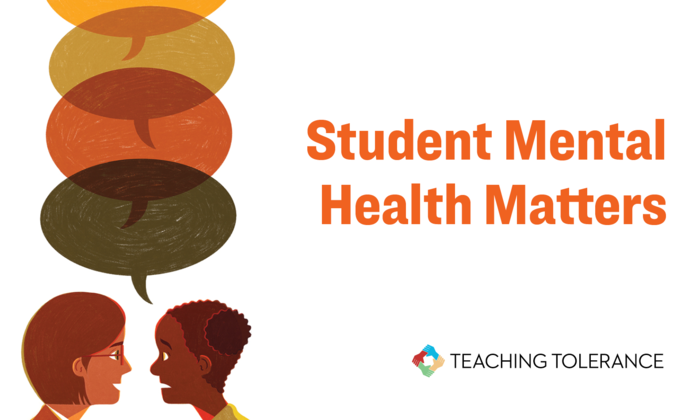 Student Mental Health Matters
Join Learning for Justice for a webinar about student mental health—and why it matters. Cohosted by Dr. Charles Barrett, Chair for the National Association of School Psychologists Multicultural Affairs Committee, this webinar will focus on challenges students face regarding mental health, including how those challenges can vary depending on their intersecting identities. We will also share examples of what schools and districts are doing to address these challenges. Finally, you will learn about tools and strategies for your own classroom and school community.

(Learning For Justice)
Part II Meeting the Mental Health Needs of Minority College Students
In this episode, we replay part two of the Diverse Talk Live! webcast, "Meeting the Mental Health Needs of Minority College Students." In case you missed it, tune in as the panel of experts return to look at campus climate policies after the surge of Omicron and how they relate to the mental health and health-seeking behaviors in minoritized students. Listen in as they propose supplemental resources for faculty who are on the front line and discuss what we can do at the campus and institutional level to better support student mental health and connect students to services who are disproportionately under-utilizing formal treatment avenues. (Diverse Issues In Higher Education)
Meeting the Mental Health Needs of Minority College Students
In this episode we replay the December 7th Diverse Talk Live! webcast, "Meeting the Mental Health Needs of Minority College Students." In case you missed it, listen in as a panel of experts evaluate and advise on how higher ed institutions can best address the mental health needs of minority students — particularly as they grapple with a myriad of challenges including the ongoing COVID-19 pandemic and a nationwide flashpoint on systemic racism, punctuated by the recent guilty verdicts of the individuals charged with the murder of Ahmaud Arbery. (Diverse Issues In Higher Education)
LGBTQIAP+ Resources and Support
The Alliance General Body Meetings
Fridays at 5:00 PM EST
Salisbury Laboratories

(SL 115) or Zoom


Email alliance-exec@wpi.edu for the Zoom information.
---
Read, Watch, Listen, and Learn
Master - Official Trailer | Prime Video
Three women strive to find their place at an elite Northeastern university as old as the country. When anonymous racist attacks target a Black freshman — who insists she is being haunted by ghosts of the school's past — each woman must determine where the real menace lies. Streaming on Prime Video and in select theaters on March 18.
---
Podcasts:
---
Books: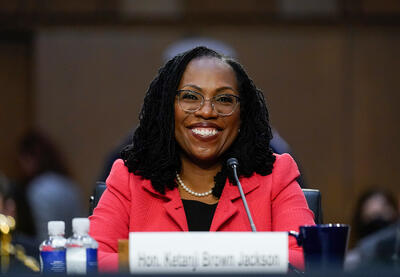 A Supremely Historic Moment
As the first Black woman is appointed to the U.S. Supreme Court, there are lessons we can all learn about intersectionality, representation and our essential role in eliminating obstacles for young people. (Learning For Justice)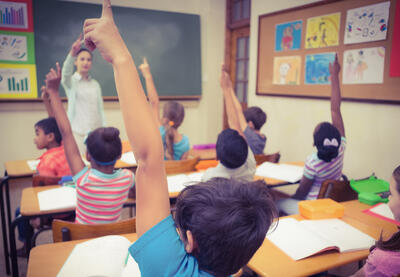 Talking With Students About Transgender Athletes
As lawmakers across the country continue to restrict the rights of trans people—particularly trans students—educators can take this moment to start a conversation about transgender identity, justice and ways to take action. (Learning For Justice)
Celebrating Arab American Heritage Month
During April, we uplift Arab American Heritage Month. These resources will help educators celebrate Arab identity, counter negative stereotypes, teach about Arab history and cultures, and ensure an inclusive environment that supports Arab American students this month and throughout the year. (Learning For Justice)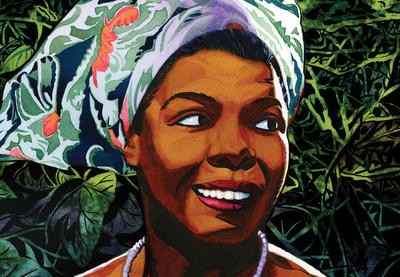 Celebrate Maya Angelou
Take a moment to introduce your students to legendary writer and activist Maya Angelou. (Learning For Justice)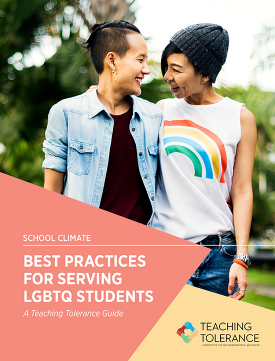 Best Practices for Serving LGBTQ Students
(Learning For Justice)
Voter Education and Registration
Massachusetts Primary Election
Tuesday, November 20th
Election Day 2022
Tuesday, November 8th
Worcester Polytechnic Institute (WPI) and the Office of Multicultural Affairs (OMA) are non-partisan entities and do not support or oppose any political candidate or party.
Where the fight for the Black vote really started | History Refocused
Black political power was at its height during Reconstruction. What happened? In this first episode of "History Refocused," we learn how a former slave's story shows both the immense power of the vote and the community-shattering effects when it's taken away by violence. Abby Phillip talks with CNN's Brandon Tensley to discuss why federal intervention was key both in the Reconstruction years and still today.
Have you heard about the WPI Graduate Enrolled Student Survey?

It's a survey that WPI has recently launched to try to learn graduate student's perceptions about the WPI experience. WPI will use it to make improvements that help support you and other graduate students.

You should have received an email with a link that is personalized to you. It only takes 15 or 20 minutes to take the survey and is a chance to have your voice heard.

One top of that, there are some pretty great prizes that you can win including a wide variety of gift cards, WooSox baseball game tickets, a free WPI parking pass, and much more.
Student Jobs and Internships
Peer Well-being Ambassador
Position Description and Application
Plans are underway for the opening of WPI's Center for Well-Being (CWB) in Fall 2022. The underlying philosophy of the Center is a holistic approach that empowers individuals to create their own well-being by fostering a sense of vitality (managing one's cognitive, physical, emotional, and spiritual energy), purpose, enjoyment, connection, and community.
The CWB is currently hiring Well-Being Ambassadors to work in the Center for Well-Being Starting in A-term 2022
Well-being Ambassadors are students who are passionate about well-being and promoting a campus culture that supports the well-being of each member of the WPI community. Working with the CWB staff, students will gain direct experience with the CWB and develop skills in group facilitation, community outreach, communication, and knowledge of topics related to wellness.

The CWB will be staffed by Well-being Ambassadors who will welcome students to the CWB, be knowledgeable of resources and programs available at WPI that support well-being, help peers in accessing resources and answering questions, facilitate programming, and provide office support to the CWB. Well-being Ambassadors will be able to use their own creativity, talents, and knowledge of their communities to advance well-being in the ways best suited to their skills and talents. Well-being Ambassadors will be expected to commit at least 8 hours per week to the Center. Federal Work-Study is optional.

Interested in becoming a Part of the CWB?
To apply, please send your resume and a brief response to the following questions to Paula Fitzpatrick, Director of the Center for Well-Being, pfitzpatrick@wpi.edu. Questions? Please email pfitzpatrickp@wpi.edu or call 508-831-5528.

Why do you think the Center for Wellbeing is important on WPI's campus?

What makes you want to become a WPI Wellbeing Ambassador?

What are some of the obstacles that get in the way of student's well-being at WPI?

What specific skills, strengths, or experience would you bring to this position?

In what ways do you prioritize your own well-being?

How do you think we can build connection, community, and well-being on campus more broadly?

Residential Program Assistant (RPA)
The Office of Pre-collegiate Outreach Programs is looking to hire a team of undergraduates to assist in the daily implementation of the Launch, and Frontier. Summer Staff will be responsible for building connections with high school participants, serve as a resource to connect participants to the staff/offices to ensure their academic success. Additionally, you will be responsible for building and a sense of connection and belonging for our program participants. All summer staff will act as ambassadors from the WPI community, sharing WPI's culture and traditions, while also serving as STEM role models and by sharing their personal experiences. A successful mentor will also exhibit a positive attitude, a sense of humor, and an interest to work with high school students and staff from diverse backgrounds.
Applications are reviewed on a rolling basis, and will close once positions are filled. If you have any questions, please contact Gregory Lane, Associate Director of Pre-Collegiate Outreach Programs at glane@wpi.edu.
The New England Chinese Youth Summer Camp (NECYSC) is a bilingual program started in 1986 and has been held at Regis College in Weston, MA for over thirty-five years. NECYSC is a non-profit group, affiliated with the Greater Boston Chinese Cultural Association (GBCCA), whose goal is to bring youth together who are interested in Chinese culture and foster a sense of community.

The Residential Advisor (RA) position for ExplorAsian is a unique leadership role ideal for college/graduate students, and young professionals interested in education, youth mentoring, cultural involvement, and community service. We are looking for energetic, enthusiastic self-starters who are passionate about working with and helping youth gain an understanding of Chinese American history and identity and developing the next generation of Chinese American leaders.

ExplorAsian is a week-long intensive overnight camp program in which RAs are interacting with campers from morning until lights out in the evening.

This year's program will be held from July 30 to August 6, 2022, at Regis College in Weston, MA.

Prior experience working with teenagers and leadership experience is preferred. Flexibility, open-mindedness, and a positive attitude are necessary. Applicants must have already completed one year of college and at least 19 years old.

Email Kristine Guan kyguan@wpi.edu for more information.
Professional Development Opportunities
Bystander Intervention to stop anti-Asian/American and xenophobic harassment
February - June 2022
Various Days of the Week
To combat the current rise in harassment and discrimination and to also proactively prepare for the future increase of hate incidents, Advancing Justice | Chicago is partnering with New York-based nonprofit Hollaback! and CAIR-Chicago to plan and implement an aggressive scaling up of locally-led bystander hate incident intervention trainings for community members.
Disclaimer: website contains an anti-Asian visual.
Register Here
National Student Leadership Diversity Virtual Conference
Saturday, April 30, 2022
The National Student Leadership Diversity Convention is the largest national gathering of student leaders and campus based advisors to address the most critical topics of diversity and social justice challenging our campuses today. Through experiential workshops, keynote sessions, and round table discussions teams of students will explore various elements of diversity and how they affect themselves and their campuses. During the conference students will be led through facilitated workshops to develop a Campus Action Plan for a program or event that the teams selects to work on together on in order to bring back a piece of the NSLDC experience to their own campuses.
Email
multiculturalaffairs@wpi.edu
if you are interested in attending. We will cover your registration fee.
Register Here
Scholarship Opportunities
OMA Staff Virtual Office Hours
CRC Chaplain Student Hours
Academic Support Services
WPI Multicultural, Intercultural, International, and Religious Community
Campus Advocacy Resources
Additional Support and Resources
(OMA newsletter is distributed on Wednesdays weekly)