---
Office of Multicultural Affairs Newsletter
March 2022 | C-Term | Spring 2022
---
Statement of Acknowledgement
Previous editions of the Office of Multicultural Affairs Newsletter featured an image that is deemed anti-Asian. We offer our sincere apologies to anyone who might have been offended by this image. Thank you to those who brought this feedback to our attention. We will continue to strive to do and be better for the communities we serve. Note: the image can still be seen on the host website utilized by the sponsoring organization.
Upcoming Campus Programs and Events
Thursday, March 3rd at 4:00 PM EST

Thursday, March 3rd at 7:00 PM EST
Friday, March 4th at 12:00 PM EST

Monday, March 14th at 4:00 PM EST

Thursday, March 17th at 4:00 PM EST
Monday, March 21st at 1:00 PM EST
Tuesday, March 22nd at 4:00 PM EST
Sunday, March 26th at 7:30 PM EST
Sunday, March 27th at 7:30 PM EST
Office of Multicultural Affairs sponsored programs and events.
Upcoming Holidays, Holy Days, and Commemorative Days
Ash Wednesday (March 2)
Read Across America Day (March 2)
Employee Appreciation Day (March 4)
Ghana Independence Day (March 6)
National Cereal Day (March 7)
International Women's Day (March 8)
World Kidney Day (March 10)
Daylight Saving Time Begins aka Spring Forward (March 13)
Pi Day (March 14)
National Napping Day (March 14)
Purim (March 16-17)
St. Patrick's Day (March 17)
Holi (March 18)
World Sleep Day (March 18)
Lailatul Barat (March 18-19)
Mid-Sha'ban (March 18-19)
St. Joseph Day (March 19)
Spring Equinox aka Spring Begins (March 20)
Ostara (March 20)
International Day of Happiness (March 20)
Bahá'í Naw-Rúz (March 20-21)
International Day for the Elimination of Racial Discrimination (March 21)
International Day of Forests (March 21)
World Down Syndrome Day (March 21)
Norouz (March 21-22)
National Agriculture Day (March 22)
World Water Day (March 22)
International Day for the Right to the Truth (March 24)
Greek Independence Day (March 25)
Feast of the Annunciation (March 25)
International Day of Remembrance of the Victims of Enslavement (March 25)
Earth Hour Day (March 26)
World Theatre Day (March 27)
World Bipolar Day (March 30)
International Transgender Day of Visibility (March 31)
Cesar Chavez Day (March 31)
March 2022 is observed as:

Women's History Month
National Nutrition Month

Happy Birthday to all of the

March

babies!
Mental Health, Wellness, Self-Care, and Mindfulness


Mosaic: Men of Color Support Group
---
Helpful Articles from Higher Ed Jobs:
Working Toward Productive Conflict and Away from 'Groupthink'
Examining Conflict's Past for a Better Future
Emotional Intelligence Helps Build Inclusive Workplaces
---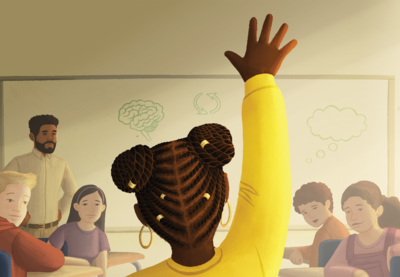 Prioritize Black Mental Health and Self-care
Current events may be hard to grapple with as multiple historically Black colleges and universities faced bomb threats, Minneapolis police fatally shot Amir Locke, and many states and districts continue to ban teaching inclusive books and talking about race. Amidst these aggressions, we want to remind Black educators to practice self-care—and all educators to elevate the importance of Black students' experiences and their mental health. These resources can help. (Learning For Justice)
---

Virtual Mindful Wednesdays and Thursdays
Mindfulness Wednesdays and Thursdays will be conducted virtually through Zoom for the foreseeable future and will not be held in person.

The Wednesday session begins at 12:15 PM EST and the Thursday session begins at 2:15 PM EST.

Sessions include a 10 – 15 meditation with time for questions or comments.

Please email Robin Benoit for more information.
---


Introduction to Mindfulness for BIPOC - a free 5 Week Course
learn about core principles of mindfulness

experience some of the practices for body, heart, mind and community.

develop a healthier relationship with your thoughts and more balance with your emotions
---

Live Guided Meditation | hosted by Meditation Breaks
Immerse yourself in the benefits of meditation and mindfulness. This live online meditation class hosted by Meditation Breaks provides a wide array of easy to learn mindfulness teachings and techniques aimed at transforming your life -- including stress relief, increasing happiness, living in the moment, and much more.

Great for people looking to learn how meditation can help them in daily life and for those interested in maintaining a regular meditation practice.

Note: times are Wednesdays at 8:30 PM EST.
Institutions and Meaning Group (coming in D-Term)
Thursdays at 3:00 PM EST (beginning March 17th)
Student Development and Counseling Center (SDCC) Group Meeting Room
12 Einhorn Road
Open to students who have themselves personally or through someone close to them experienced contact with institutions such as the foster care system, adoption, residential treatment, group homes, the criminal justice system, correctional facilities, or inpatient psychiatric treatment. A place for students who want to talk with others who have had diverse experiences with institutions to explore the meaning of their experiences.
Mental Health Training Webinars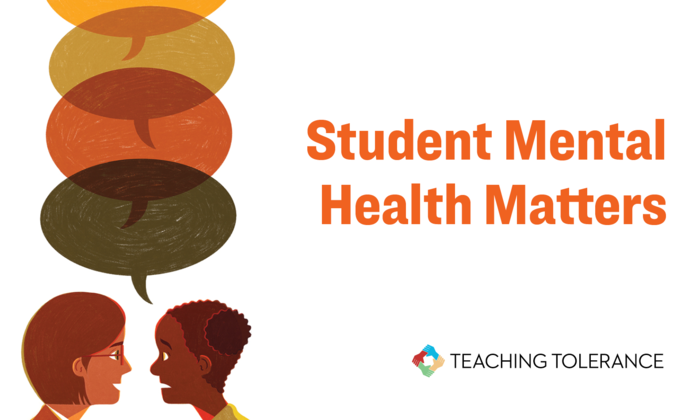 Student Mental Health Matters
Join Learning for Justice for a webinar about student mental health—and why it matters. Cohosted by Dr. Charles Barrett, Chair for the National Association of School Psychologists Multicultural Affairs Committee, this webinar will focus on challenges students face regarding mental health, including how those challenges can vary depending on their intersecting identities. We will also share examples of what schools and districts are doing to address these challenges. Finally, you will learn about tools and strategies for your own classroom and school community.

(Learning For Justice)
Part II Meeting the Mental Health Needs of Minority College Students
In this episode, we replay part two of the Diverse Talk Live! webcast, "Meeting the Mental Health Needs of Minority College Students." In case you missed it, tune in as the panel of experts return to look at campus climate policies after the surge of Omicron and how they relate to the mental health and health-seeking behaviors in minoritized students. Listen in as they propose supplemental resources for faculty who are on the front line and discuss what we can do at the campus and institutional level to better support student mental health and connect students to services who are disproportionately under-utilizing formal treatment avenues. (Diverse Issues In Higher Education)
Meeting the Mental Health Needs of Minority College Students
In this episode we replay the December 7th Diverse Talk Live! webcast, "Meeting the Mental Health Needs of Minority College Students." In case you missed it, listen in as a panel of experts evaluate and advise on how higher ed institutions can best address the mental health needs of minority students — particularly as they grapple with a myriad of challenges including the ongoing COVID-19 pandemic and a nationwide flashpoint on systemic racism, punctuated by the recent guilty verdicts of the individuals charged with the murder of Ahmaud Arbery. (Diverse Issues In Higher Education)
LGBTQIAP+ Resources and Support
The Alliance
General Body Meetings
Mondays at 5:00 PM EST
Salisbury Laboratories
(SL 115) or Zoom
Email
alliance-exec@wpi.edu
for the Zoom information.
---
Read, Watch, Listen, and Learn
Articles:
Films and Television:
---
Podcasts:
---
Books:
President Obama: Trayvon Martin Made America Confront Its Original Sin | NYT Opinion
Ten years ago, Trayvon Martin was fatally shot by George Zimmerman, who perceived the unarmed teenager as a threat. He would later be acquitted of all charges in the killing, arguing successfully that he had acted in self defense. These events reignited the conversation about race and justice in America. "The contemporary civil rights movement unfolded directly in response to the murder of Trayvon Martin," says Henry Louis Gates Jr. in a new Opinion video. Former President Barack Obama argues that Trayvon's death "was the start of America looking inward and in fits and starts coming to terms with what has always been our original sin."
Black History, Black Freedom, and Black Love | Official Trailer | MasterClass
From critical race theory to the 1619 Project, Black intellectuals are reshaping conversations on race in America. Now seven of those preeminent voices share their insight on the reckoning with race in America in three parts: past, present, and future. Gain a foundational understanding of the history of white supremacy and discover a path forward through the limitless capacity and resilience of Black love. MasterClass believes in the power of knowledge and learning to heal and help build a better world, so we are working to make this programming freely available in 2022. For those who wish to access MasterClass for their nonprofit organization, please see our Grants page.
Black History, Black Freedom, and Black Love
In Part I, The Past, seven Black scholars invite you to learn the American history not taught in schools. Examine white supremacy and its antithesis, Black love; explore The 1619 Project and the origins of slavery; and begin to reshape the conversations on race in America.
Free for Amazon Prime members until Friday, March 4, 2022
---
Support Black mental health.
Cheslie Kryst and the Stigma Around Black Mental Health
Black people have a higher risk of developing mental health disorders due to white supremacy.

Over seven million Black and African American adults deal with a severe mental illness, but only 2% of psychologists are Black.

Black and African Americans are less likely to seek psychiatric help but more likely to be placed in jail or prison than people of other races.
Anti-Racism Daily
---

American Eugenics and the Nazi Regime | The Eugenics Crusade
Learn how the American eugenics movement influenced Adolf Hitler and his policies and ultimately contributed to the Holocaust in these videos adapted from American Experience | The Eugenics Crusade. Use this resource to examine how sterilization laws written to "better" a society paved the way to mass murder.
Trigger Warning! This resource contains material that may be sensitive for some participants.
---
Go beyond trauma and struggle to examine the liberation, civic engagement, creativity and intersecting identities of Black people during Black History Month.
---
History shows the Tulsa massacre wasn't an isolated event. These were some of the others
As talk of reparations crop up across the country, CNN's John Avlon talks with historian Geoff Ward about the number of Black communities wiped out by mob attacks and how a young Senator Abraham Lincoln had warned the nation against disguising mob violence as political expression over a century and a half ago. Watch the latest episode of "History Refocused."
Voter Education and Registration
Massachusetts Primary Election
Tuesday, November 20th
---
Election Day 2022
Tuesday, November 8th
---
Worcester Polytechnic Institute (WPI) and the Office of Multicultural Affairs (OMA) are non-partisan entities and do not support or oppose any political candidate or party.
---
Where the fight for the Black vote really started | History Refocused
Black political power was at its height during Reconstruction. What happened? In this first episode of "History Refocused," we learn how a former slave's story shows both the immense power of the vote and the community-shattering effects when it's taken away by violence. Abby Phillip talks with CNN's Brandon Tensley to discuss why federal intervention was key both in the Reconstruction years and still today.
Featured Podcasts:
---

Black History Month Film Festival
February 1 – 28, 2022
Now in its second year, the Boston Globe's Black History Month Film Festival will honor and celebrate the lives, culture, and creativity of Black Americans through film. Join us for virtual screenings of new and classic works including 'Moonlight,' 'Love Jones,' 'A Beautiful Resistance,' and more. Each screening will be followed by a virtual panel discussion with Globe writers and editors, filmmakers, and community voices.
Register Here
---
Massachusetts: Election Tools, Deadlines, Dates, Rules, and Links
City of Worcester Election Commission
Worcester Democratic City Committee
Worcester Republican City Committee
Worcester Independent Socialist Group
---
City of Worcester Diverse Business Directory
PFLAG of Greater Worcester
AIDS Project Worcester
Southeast Asian Coalition of Central Massachusetts
African Community Organization (ACE)
Nipmuc Nation
---
Worcester Polytechnic Institute (WPI) and the Office of Multicultural Affairs (OMA) does not endorse nor sponsor any of the above-mentioned groups, organizations, or entities.
Student Jobs and Internships

The Office of Pre-collegiate Outreach Programs is looking to hire a team of undergraduates to assist in the daily implementation of the Launch, Frontiers, and Frontiers for Credit programs. Summer Staff will be responsible for building connections with high school participants, assist in their transition to online learning, serve as a resource to connect participants to the staff/offices to ensure their academic success. Additionally, you will be responsible for building and a sense of connection and belonging for our program participants. All summer staff will act as ambassadors from the WPI community, sharing WPI's culture and traditions, while also serving as STEM role models and by sharing their personal experiences. A successful mentor will also exhibit a positive attitude, a sense of humor, and an interest to work with high school students and staff from diverse backgrounds.
Applications are due by Sunday, March 27th. If you have any questions, please contact Gregory Lane, Associate Director of Pre-Collegiate Outreach Programs at glane@wpi.edu.
Apply Here
Professional Development Opportunities
Youth Leadership Summit
Our Youth Leadership Summit (YLS) is a multi-day leadership development program for high-achieving undergraduate college students from a variety of disciplines who are dedicated to addressing issues impacting Asian American and Pacific Islander communities.
For the third year, the summit will take place VIRTUALLY. Young advocates from across the country will have a unique opportunity to collaborate with peers, as well as learn from and network with national leaders. Read about our Fall 2021 class and alumni projects.
Our 10th annual YLS will be held entirely online in late April. Applicants will be notified of their status by the end of March 2022. Apply now!
Application Deadline is Thursday, March 3rd.
APPLY NOW!
Bystander Intervention to stop anti-Asian/American and xenophobic harassment
February - June 2022
Various Days of the Week
To combat the current rise in harassment and discrimination and to also proactively prepare for the future increase of hate incidents, Advancing Justice | Chicago is partnering with New York-based nonprofit Hollaback! and CAIR-Chicago to plan and implement an aggressive scaling up of locally-led bystander hate incident intervention trainings for community members.
Disclaimer: website contains an anti-Asian visual.
Register Here

Brotherhood Leadership Conference: A Brotherhood for Success
Saturday, March 5, 2022
Worcester State University
Time: 9:00 AM - 3:30 PM EST
On Saturday, March 5, 2022, Worcester State University will be hosting the "Brotherhood Leadership Conference" for ALANA/BIPOC men in our greater community.
Workshop Sessions Include:
Leadership Lessons

The State of Our Men's Health

ALANA/BIPOC Entrepreneurship

Dress for Success

Unlocking Your True Potential

Self-Change: My Triumph & Perseverance

A Sense of Belonging: Equity, Inclusion, & Beyond

Combating Racial Battle Fatigue

Building an Equitable and Liberating Mindset

The Unseen: Why Students of Color Need Visible Communities of Care?

Additional Presentation by TRILL OR NOT TRILL - Dr. Jeff Dess & Dr. Lenny Williams featured on CBS, FOX New York, TedX, The Boston Globe, Ebony Magazine, Black Enterprise, The Root
Education Now | The Transition from High School to College for the Pandemic Generation
Wednesday, March 23, 2022
3:00 PM - 4:00 PM EST
Education Now is an HGSE webinar series that responds to the dramatic changes in the field of education in the wake of the Covid-19 pandemic. Our episodes provide insights and strategies to shape equitable new approaches to challenges across the education landscape.
Register Here

Intersectionality Identified
Thursday, March 24, 2022
7:00 PM - 8:30 PM EST
Please join the Inclusion & Equity Committee on Thursday, March 24 at 7:00 pm ET for a discussion of intersectionality. By understanding the dimensions of diversity and how they intersect, we can begin to understand the complex and cumulative impact of discrimination and oppression. In this webinar, participants will learn about intersectionality as well as how to create branch or state programming for members on this concept.
Register Here

Latinx Leads Student Leadership Virtual Conference
Friday, March 25 - Saturday, March 26, 2022
The overarching goal of the Latinx Leads Conference is to help students become stronger leaders and allies to the Latinx community by practicing inclusion in their organizations and campuses. The Conference empowers them to create a more accepting, equitable environment, and preparing them to work effectively in a diverse workplace. Participants will explore the history and roots of the Latinx community, examine where they are currently, and look to their future.

Email
multiculturalaffairs@wpi.edu
if you are interested in attending. We will cover your registration fee.
Register Here

Black Students Lead Virtual Conference
Saturday, April 9, 2022
The overarching goal of the Black Students Lead Conference (BSL) is to help students become stronger leaders and allies to the Black community by practicing inclusion in their organizations and campuses. The Conference empowers them to create a more accepting, equitable environment, and preparing them to work effectively in a diverse workplace. Participants will explore the history and roots of the Black community, examine where they are currently, and look to their future.
Email
multiculturalaffairs@wpi.edu
if you are interested in attending. We will cover your registration fee.
Register Here

United Collegiate Women's Leadership Conference (UCWLC)
Saturday, April 16, 2022
The United Collegiate Women's Leadership Conference is an interactive transformational experience where women from all walks of life come together to understand the authentic leader they have within themselves, while preparing them to tackle critical issues facing their campus and larger communities. Women often are socialized to believe that exerting themselves means they are bossy, or that being quiet means they are shy. Issues of systemic misogyny creates a dynamic where women often are left competing against one another, or believing that one woman's shine can diminish another's. The truth is that united women are more likely to be successful. Women should not have to choose which of their identities they are going to lead with in their personal and professional lives. At UCWLC, we believe it's all for one, and one for all. UCWLC creates a space that is high-energy, empowering and designed to create a transformational experience.

Email multiculturalaffairs@wpi.edu if you are interested in attending. We will cover your registration fee.



Register Here
Social Justice: Creating Change
Saturday, March 26, 2022
7:00 PM - 8:30 PM EST
Social justice is at the core of what AAUW does every day. Whether at the national, state, or local level, AAUW staff, volunteers and members work incredibly hard to help share a more equitable world. What does it mean to support social justice and how is that different (or the same) as racial justice, economic justice and the other core issues that AAUW works on? Please save the date to join us on Thursday, May 26 for a discussion of social justice and what it truly means to be a part of AAUW's impact.
Register Here
National Student Leadership Diversity Virtual Conference
Saturday, April 30, 2022
The National Student Leadership Diversity Convention is the largest national gathering of student leaders and campus based advisors to address the most critical topics of diversity and social justice challenging our campuses today. Through experiential workshops, keynote sessions, and round table discussions teams of students will explore various elements of diversity and how they affect themselves and their campuses. During the conference students will be led through facilitated workshops to develop a Campus Action Plan for a program or event that the teams selects to work on together on in order to bring back a piece of the NSLDC experience to their own campuses.
Email
multiculturalaffairs@wpi.edu
if you are interested in attending. We will cover your registration fee.
Register Here
Scholarship Opportunities
Summer Research and Fellowship Opportunities

Early Research Experience in E-Term
The Early Research Experience in E Term (EREE) program offers a first research experience to interested students who have not yet had an authentic research experience. We will provide current first and second-year students an initial immersive research experience with a WPI faculty mentor. The goal of this program is to create pathways to deep and meaningful research experiences in STEM fields for undergraduate students, especially those from traditionally underrepresented groups in STEM including underrepresented minorities, first-generation students, transfer students, and women.
This research experience provides students with the following:
The opportunity to participate in summer research early in their academic career

A paid research experience ($4000 over 10 weeks)

Close mentoring with a faculty member and graduate mentor

Preparation for additional research opportunities at WPI and beyond

Information and advice about future graduate research and career opportunities

Weekly professional development workshops
Program details:
The 2022 program will be held in-person in labs on the WPI campus

The program runs June through August 2022

Students paid to work 40-hours per week

Weekly professional development workshops for all cohort team members

Students will showcase their work in a presentation at the end of the summer
Student application process:
Application available the week of February 1, 2022

Application due

Sunday, March 13, 2022

Elements of the application that students should prepare ahead of time:

Students will identify three (3) projects of interest from the EREE 2021 Faculty Submissions

Write a resume – Need help? Contact the CDC for a virtual resume-writing appointment!
Academic transcript – Need help? Instructions here.

Gather contact information (names and e-mail addresses) for 2 professional or academic references (at least 1 must be from WPI). Make sure you ask for a reference!

Agree to participate in the weekly professional development workshops

Answer this reflection question:

Each student brings a diverse set of skills and experiences (technical and non-technical) to a research group. Please describe three skills that you can bring to a new research group and three skills that you would like to learn or improve upon through a research experience. (Please limit your response to 300 words)

The student application will be available the week of February 1, 2022.
The Graduate Student and Training Readiness Sessions - STARS - is an annual series of workshops organized by the Office of Graduate Studies that provides overviews on important career and professional development topics.

STARS workshops in 2021-2022 will be on campus in Gateway I Room 1002 (60 Prescott Street) and will be held from 12:00 - 1:00 PM EST. Registration links will be provided below for each session.
---
Thesis and Dissertation Writing Boot Camp
Thursday, March 10, 2022
Register Here
OMA Staff Virtual Office Hours
CRC Chaplain Student Hours
Academic Support Services
WPI Multicultural, Intercultural, International, and Religious Community
Campus Advocacy Resources
Additional Support and Resources
(OMA newsletter is distributed on Wednesdays weekly)