In this newsletter, please find:
Enjoy the read!

Marleen
CS Ubuntu activities
6 June
Food Evening @ the Wilhelminapark
7 June
Ma Conflict Studies TEDx: (Fieldwork) Research Stories
11 June
Dies Symposium
13 June
Monthly Drinks
14 June
Bowling
20 June
GA & Drinks III
Update from the Board
Dear members,

It is hard to fathom that this is our very last newsletter. What a year it has been.
Behind the screen, many things took place that we are now proud of, such as the beginning of the alumni network and a LinkedIn page, collaborations with other relevant organisations, and the shiny new privacy and media policies (accessible via the website soon!). Not to say that everything always went according to plan ;) More details will be discussed at the General Assembly on June 20th, so come along and discuss them with us.

What will mark this year for me personally, however, is the amount of fun we had, and all the knowledge we have gathered from the huge diversity of events we have created. This could not have been possible without the effort of all committees and participants and I am incredibly thankful to have worked together with talented people that have taught me so much. If you are one of these people, then I am indebted to you.

Luckily, though, while this may be our last newsletter, we are not quite finished yet! June will be an incredibly eventful month, so you will find that this newsletter is larger than most. From a symposium on Afghanistan to a MA TEDx event, to dinners & drinks - we wanted to end the year with a bang, so check out the many events below and stop by to celebrate the end of the year, the upcoming summer, and CS Ubuntu in general with likeminded people.

Thank you again, enjoy the read, and goodbye - for now.

Best wishes,
On behalf of the board,

Anouk Pietersen
CS Ubuntu President 2018
CS Ubuntu Candidate Board 2018-2019:
President - Julie Koehorst
"I am Julie Koehorst, 22 years old and in my second year of the bachelor Language and Culture Studies. I love reading, going for long walks, spontaneous activities and travelling. My main interests with Conflict Studies are governance and international relations. CS Ubuntu is, of course, amazing for pursuing all of these interests!"
Secretary - Anouk Schrijver
"My name is Anouk, 23 years old, and I will be the secretary on the board of 2018-2019. I am currently in my third year of Liberal Arts and Sciences. I am very interested in conflict studies, climate change, and human rights in the Middle East. Within this theme, I have researched a few topics concerning climate change as an additional security issue in a conflict situation, for example in Yemen. I am very excited to be a part of CS Ubuntu's board the coming year!
Treasurer - Max Christophe
"I am Max Christophe, 24 years old and int he fourth year of my bachelor Language and Culture Studies. I became interested in conflict studies and CS Ubuntu through the minor. I will be next year's treasurer, and I am looking forward to it."
Academic/External Affairs Officer - Godelieve de Wijer
"Hi lovely people! I'm Godelieve de Wijer, 21, I have just arrived home from a half year of studying in Hong Kong! I fell in love with this city and the many many cultures, so I'm looking forward to try and take some of that family-feel to CS Ubuntu - and probably also make loads of dumplings any chance I get. Last year I did the Conflict Studies minor and immediately knew I didn't want to do anything else, so I'll follow related courses in the fall. To show I don't solely live for my study: I love music and acting. Also, really into anything soft like cats, dogs, and chinchillas. I'm excited for next year and see you all soon!
Upcoming CS Ubuntu Events
6 June: Food Evening @ Wilhelmina park
To celebrate the end of the
year we, the candidate board, would like to invite you to come to CS Ubuntu's yearly foods and drinks event. Meet your fellow students and friends, or meet some new ones at the meet-up.
On this evening, we invite you to celebrate the people who have contributed to CS Ubuntu as committee members and as board members. Besides that, it is time to present the upcoming board on their first event to all members and everyone who is interested.
Food will be provided for but feel free to bring some of your own. Vegetarians will be kept in mind. If you have any allergies feel free to contact us about your dietary needs by filling in the form that will soon appear. So come on down on the 6th of June for a fun evening full of eating, drinking and laughing with the other members.
We hope to see you all there!
Julie, Anouk, Max & Godelieve
7 June: Master Conflict Studies and Human Rights: TEDx Stories of (fieldwork) Research
The Conflict Studies and Human Rights master students have spent the past few months conducting field research or working hard for little money by doing an internship. Now most of them are back, filled with new experiences and knowledge. High time for drinks!

During this informal meet-up, several MA students will present the real story behind their fieldwork or internship: the why, the how, the highlights and the struggles.

Are you curious to find out what they've experienced the past couple months? Do you want to know more about the MA CSHR, or about conducting field research in general? We'll see you there!
Info: June 7 at 19:15 - location to be announced. Free entry.

11 June: CS Ubuntu Dies Symposium - Trump's Grand Strategy on Afghanistan: "We are not nation-building again" - Reminder


Interested in how Trump's presidency has affected international efforts in conflict resolution, specifically in Afghanistan? Or curious about what it is like to work for the Dutch Ministry of Foreign Affairs, the KMA/military, or humanitarian organisations?
Don't forget to join us for our DIES Symposium event on Trump's Grand Strategy in Afghanistan which will cover all these topics.
Speakers from the KMA (Dr Martijn Kitzen), the Dutch Ministry of Foreign Affairs (Joris Geeven) and the humanitarian sector (to be confirmed) will provide answers through their personal experiences, followed by a panel and room for personal Q&A.
Hope to see you there!
When:
June 11th, 19:15
Where
: Academiegebouw (Domplein 29, Utrecht)
Please register through this link:
https://goo.gl/forms/wAQJtBboKevjyDGf1
Want to find more about the event and guests? Follow our Facebook event for more updates:
https://www.facebook.com/events/402389983560510
14 June: Bowling Event!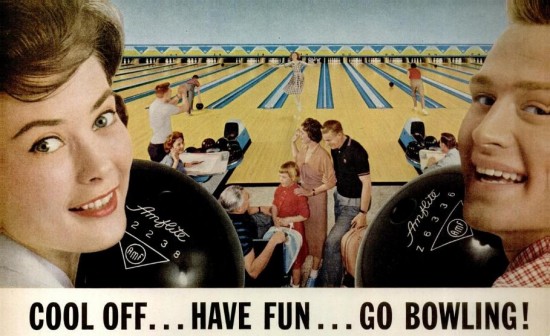 Need to take your mind off of exams and deadlines? Join CS Ubuntu thursday June 14th at Bison Bowling for a relaxing night out! After the bowling, there will be time for drinks and end the Dies week right.
A Recap of Last Month's Events
14 May: CS Ubuntu & Urios: Venezuela Crisis, Regional Disaster?

Since Venezuela is facing an
intense crisis and had elections upcoming, CS Ubuntu and Urios collaborated on a symposium to learn about the underlying mechanisms of the crisis and its effect on the region. First, Eva van Roekel shared her personal anthropological field research experiences in Venezuela, which provided a nice overview of the daily life and political participation of Venezuelans in the time of Chavez. Then, prof. Javier Corrales taught us about political theory in a clear and concise manner and showed the results of his research, which held strong explanatory power for understanding the current crisis in Venezuela. After a small break, Gerardo Gonzalez called in from Caracas via Skype to give us a real-life update on the deteriorating situation and shared the results of his sociological research in Venezuela. Finally, Ann Groot-Phillips told us the story of the intertwined history of the ABC islands and Venezuela, and the effect she expects the Venezuela crisis to have on the region.
23 May: Kayaking!


On the 23rd of May, CS Ubuntu went on a kayaking trip and explored during a three-hour trip the beautiful nature of Rhijnauwen and Amelisweerd, closeby the Uithof. We ended the night with a delicious meal prepared by Guusje and Julia in Wilhelminapark.
28-29 May: Conflict Academy!
This year's conflict academy was another great success. Our training evening was held by Rob Boudewijn and Lauren Gould. Rob Boudewijn's negotiation training was extremely helpful for the proceeding day and complimentary to Lauren Gould's conflict mapping workshop which gave useful tools to participants with respect to the conflict at hand.


The simulation, based in South Sudan just before the 2037 peace talks, had participants negotiating, making militarily bold decisions, and resulted in the creation of a new ruling party. During the simulation, the Ugandan delegation was assassinated by terrorist forces, the UN decided to recognize the
rebel group as the legitimate party, the president of the SPLM-IO was ousted in a coup and a group of Dinka farmers took advantage of new technological advances to militarize their cattle. It was concluded that the new party would, under international guidance, nurture peace. From there, the former SPLM-IO would be able to fulfil their goals of rejecting foreign influences and agreed to work with the former SPLM progress the interests of the South Sudanese people.

We would like to thank Deus for providing the simulation, all participants, and the speakers for their very helpful contributions to training. We look forward to next year!


Website & Next Newsletter
As you will most likely know, we have our own website! Check it out at
www.csubuntu.nl
.

This newsletter has been the last of this board, expect the next CS Ubuntu newsletter in the first week of September 2018! If you have any input, feedback or updates on interesting events, please let us know at
info@csubuntu.nl
. We love to hear from you! For now, we hope to see you at one of our upcoming events.