If this email is not displayed correctly, please use this link.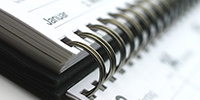 No more adjustment of tax-deductible costs in case of default in payment
The Act amending the Tax Act of 5 August 2015 and some other acts repeals Article 15b CIT Act and Article 24d PIT Act with effect from 1 January 2016. This will mean that the regulation governing the responsibility to adjust...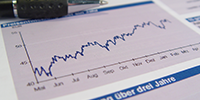 The right to deduct VAT with a duplicate invoice depends on the reason to issue
The moment at which the payment of duplicate invoices is made is determined by whether a business has received the original sales invoice and the invoice has been recorded in its accounts. Taxpayers still had doubts...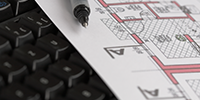 Business will be allowed to re-invoice for the costs of utilities
In business, it is common practice for a firm to pass on the costs, it has incurred (on its own behalf) to another firm that makes use of a specific service in practice. This situation, commonly mentioned to as 're-invoicing', can be applied...
Organising a company event which has tax consequences
Any companies which organises a company event can offset the expenses occurred under certain conditions for tax purposes. By contrast, an employee who participates in a business celebration or event should not receive any monetary benefit, which would then be taxable. The employer can make the expenditure on staff events tax deductible, inasmuch as they are connected...
The taxation structure associated with wind farms
If a property, which is erected with the buildings for wind turbines (the foundations, masts, street and square paving, outer wall, fencing, pipelines), is owned by farmers, and this land was leased for 25 years by the wind farm developer, the parties that pay tax on the land are the owners of the structures, while tax liability cannot be transferred to another party contractually...
An entirely new law on VAT came into effect on 1st January 2016
The lack of ability to obtain an advance ruling on individual tax rulings on sales VAT issues, meant for taxpayers they would be deprived of the only possible instrument to obtain a certain guarantee of the predictability of the controls in individual matters - claims Wojciech Pietrasiewicz, a tax adviser at Allen & Overy A. Pędzich sp.k.. A recent draft law on 15th September 2015...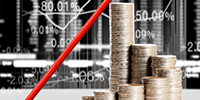 The new transfer pricing documentation requirements for transactions between affiliates
According to a change to the rules concerning drawing up of transfer pricing documentation, the obligation to submit transfer pricing documentation to a tax authority upon demand...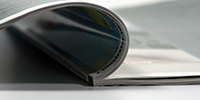 In certain cases, it is possible to cancel an invoice
The issuer of an invoice document, the bill which has not yet left the business, i.e. has not been received by the recipient of the invoice can be cancelled, providing that the transaction for which it was issued has not been effected...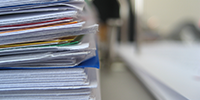 Legislators limited extension of fixed-term contracts
In an amendment to the Labour Code the Polish Parliament has limited the period of the conclusion of fixed-term contracts to 33 months. By limiting the widespread practice - especially among Polish...
Amendments to the Act on Personal Income Tax (PIT): 70% tax on compensation
From 1st January, 2016, certain type's severance pay and compensation connected to non-complete clauses will be subject to tax. Compensation of 70% PIT - Tax will be subject to, amongst others, compensation awarded on the basis of regulations concerning non-complete clauses will be taxable; these regulations only apply to payments of compensation to employees or former employees...
New Regulations on Interest in 2016
From 1st January, 2016 we have important changes to the regulations on interest rates within commercial transactions and the signing of contracts. We would like to draw your attention to these new rules, especially the late payment interest, as this is now regulated separately...
Unemployment rate, for the first time at single-digit level
In September 2015, the official unemployment rate, for the first time in 7 years, reached the single-digit level of 9.9%. But within this figure, regional differences can be seen. In Lower Silesia unemployment was 9%, the lowest in Poland since 1999. In this region large companies still had problems to find suitable employees. In Wrocław, this is a monthly growth...
Gross domestic product increased by 3.3 percent
According to the Central Statistical Office GUS the gross domestic product (GDP) rose by 3.3 percent in the second quarter. At the same rate grew the domestic demand, which was an essential factor in the growth of gross domestic product. Another positive impact was the overall consumption: +1.9 per cent among households and +0.5 per cent in the public sector...
The Polish economy grew by 3.5%
The national conservative Law and Justice Party (PiS) of Jaroslaw Kaczynski took over the government at a time when the Polish economy is growing steadily. Economists have warned they could ruin this development. After revising its data, including seasonal factors, the statistics authority GUS has reported in early December that the Polish economy grew...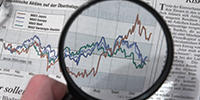 EU forecast for Poland: 3.5% economic growth
According to a change to the rules concerning drawing up of transfer pricing documentation, the obligation to submit transfer pricing documentation to a tax authority upon demand...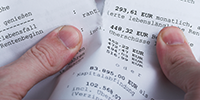 New minimum wage in Poland from 1st January 2016
The minimum wage each year is agreed before 15th September. For this year 2016, the minimum wage has been increased to 1850 PLN (approx. 450 EURO)...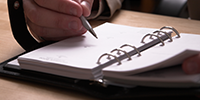 Commercial mediation in Poland: new quality in business from 1 January 2016
Solutions provided in the Act on Supporting Alternative Dispute Resolution. As of 1 January 2016 an act came into force on support for alternative...
getsix® Services achieves Silver ERP competency
getsix® Group would like to announce that our IT solutions company getsix® Services Sp. z o.o. has attained a Microsoft Silver Enterprise Resource Planning (ERP) competency, to go with the already attained Silver Hosting and Silver Midmarket Solution Provider. This demonstrates a 'best-in-class' ability...
getsix® Partner Mr. Roy Heynlein was interviewed for Brandenburg business magazine – FORUM
getsix® Partner Mr. Roy Heynlein was recently interviewed for the Brandenburg business magazine, while attending an event created by Chamber of Commerce Frankfurt (Oder), IHK Brandenburg and Enterprise Europe Network...
amavat Services Poland website
getsix® is delighted to announce that we have added a unique facility to our service portfolio - why not visit our NEW amavat Services Poland website? This monthly VAT service enables German Amazon Sellers to manage their VAT settlement in Poland. Of course, with one of getsix® core services being accounting, we can help with your VAT registration and...
getsix® services are in demand!
It is our pleasure to inform you that our client base has once again grown by another 57 companies since we last spoke to you!

Below are a selection of the new clients which have put there trust in getsix®
Engineering - Head Office

An engineering company which specialises in full service engineering. For over 20 years they have successfully meet the diverse needs of different industrial sectors, both in the implementation of technical projects at the client site and in-house engineering for the development of new products. They are represented within 12 European offices.
Industrial - Head Office

Our client is one of the leading enterprises for holt melt systems in Europe. As a family owned company based in Germany, they offer a broad range of hot melt adhesives, including the adequate applicator tools and accessories - this is a 'unique' combination in Europe. They stand for quality, reliability and innovation.
Automotive - Head Office

This client ranks amongst the leading system developers and suppliers of exhaust technology, vehicle heaters and bus air conditioning systems. Enhancing their global reputation as an innovation partner to the automotive industry. All European, North American and increasingly Asian vehicle manufacturers use their breakthrough technologies. With approximately 8,400 employees, in around 25 countries at over 60 locations.
Industrial - Head Office

Our client with 50 years of experience develops and manufactures customised solutions for precision injection moulding, with over 1 million parts leaving the factory daily and delivered across the globe. Their name stands for expertise, reliability and the highest quality.
Publishing - Head Office

As a legal publishing company, our client offers professional journals on various legal topics and niche sectors in English and German. Furthermore, they organise conferences, workshops and trainings in the respective fields all over Europe - giving the perfect opportunity to meet experts and discuss on highest standards.
Printing - Head Office

A client that offers comprehensive services in the field of digital printing. They can practically print anything in large format from paper posters, through vinyl mesh, banners, window and car foils, and ending with it printed on plexi, PVC and other plastic materials. There facility is open 24-hours a day to provide flexibility to their clients, utilising with 4000 square metres of capacity with close to 200 employees.
Chemicals - Head Office

A family-owned and renowned company, with staff of over 110 operating in the international chemicals industry. Their core competence lies in specialty chemicals for decorative and functional surfaces and assemblies. Their main areas of expertise are printing inks for paper and packaging, plastisols for wallpapers and technical textiles, adhesives for the furniture and paper industries and the micro-encapsulation of fragrances.
Logistics - Head Office

One of the leading bulk logistics company with over 60 years of know-how. Specialising in transport services, import/export, logistic consulting and solutions, storing and warehousing. They have a fleet of over 160 vehicles (still growing), while being represented in 30 locations throughout Europe.
Manufacturing - Head Office

A company entering the Polish market designated to the production and distribution of special packaging materials for the high-street luxury market.
getsix® Group opens new office in Szczecin, North Poland
At the getsix® Group our mission is to provide our clients with a full range of Accounting and Payroll services, complemented with our IT solutions across Poland. With this in mind we have opened a new office in the city centre of Szczecin, North Poland – full address getsix® Szczecin, ul. Panieńska 17, 70-535 Szczecin, Zachodniopomorskie...
getsix®

career announcement
getsix® wish to inform you that our lineup has grown substantially since our last newsletter. We have welcomed 26 new employees, to add to our already great team. It is our great pleasure to introduce the following employees:
We wish them every success in the future careers within the getsix® Group.
Get to know our

getsix® employees
Emilia Biniek - Customer Relations Consultant
What will your role by within getsix®?
I will be a getsix® Customer Relations Consultant, allowing me to get involved in taking care of our existing clients and new clients for their full range of Accounting, Payroll, HR, Tax & Financial services, complimented with a fully developed, sophisticated range of technical IT solutions. Also part of my role will be to manage important customer correspondence and translation of certain documentation. This will allow me to also utilise my languages skills, to provide a seamless experience for our clients.
Click here for more information.
Exchange rate from 11th March, 2016.
UTILISE OUR EXPERIENCE TO MAXIMISE the success of your business!
get
Outsourcing
get
First-Class service
Our

Locations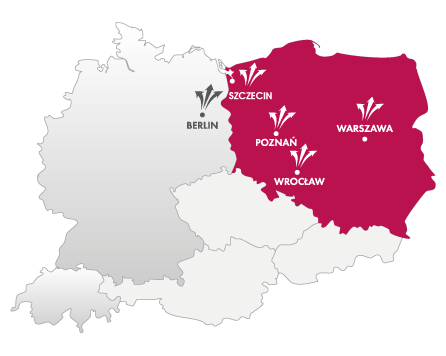 Wrocław
ul. Szwedzka 5
Bielany Wrocławskie
55-040 Kobierzyce
Tel.: +48 71 388 13 00
Fax: +48 71 388 13 10
Claus Frank
Monika Martynkiewicz-Frank
E-mail: wroclaw@getsix.pl
Poznań
ul. Wyspiańskiego 43
60-751 Poznań

Tel.: +48 61 668 34 00
Fax: +48 61 668 34 10
Roy Heynlein
E-mail: poznan@getsix.pl
Warszawa
Sky Office Center
ul. Rzymowskiego 31
02-697 Warszawa
Tel.: +48 22 336 77 00
Fax: +48 22 336 77 10
Ortwin-Uwe Jentsch
E-mail: warszawa@getsix.pl
Szczecin
ul. Panieńska 17
70-535 Szczecin

Tel.: +48 91 351 86 00
Fax: +48 91 351 86 10
Roy Heynlein
E-mail: szczecin@getsix.pl
getsix Consulting
Sky Office Center
ul. Rzymowskiego 31
02-697 Warszawa
Tel.: +48 22 336 77 07
Fax: +48 22 336 77 10
E-mail:
warszawa@getsix-consulting.pl
Berlin*
Pariser Platz 4a
D-10117 Berlin
Deutschland
Tel.: +49 30 208 481 200
Fax: +49 30 208 481 210
E-mail: berlin@getsix.de
*Representative Office
Our

Partnerships / Competencies