The End of Pasta?
From
India
to
Turkey
, Lomborg challenges the scaremongering, when Newsweek claims that global warming means the end of pasta.
Global warming scares don't make for good policy. Yes, warming will decrease food production some places but increase it almost as much in others. Overall we will feed ever more people ever better.
If we want to do good, we should first focus on smart solutions to increase food production, such as higher-yielding varieties, more fertilizer, pesticides and irrigation.
And if we want to help poor people, it is not first about cutting CO2, and certainly not about biofuels, but about making them richer. Read the full oped
on Slate
.
Solar Revival on ABC
An enthusiastic solar energy story was broadcast this week on American ABC.
Lomborg cautions the enthusiasm, pointing out that yes, solar could cover much of our energy future, but first it needs to be much cheaper and we need to have fixed storage.
Record snow cover this December
December 2012 had the most snow cover on the Northern Hemisphere since 1966. This does not mean there is no global warming. But it means that many of its scare stories are silly.
Remember the famous prediction from The Independent in 2000: "
Snowfalls are now just a thing of the past
".
The East Anglia scientist Dr. Viner memorably uttered that because of global warming, "children just aren't going to know what snow is."
Well, no.
Media Hype
Reporters and environmental activists often exaggerate stories to make them more interesting. But it doesn't make for good decision making.
John Stossel interviews
Lomborg on topics ranging from GM foods to climate. (
Click on Jan 11 episode
)
China's stunning CO2 growth
The
growth
in the Chinese CO2 emissions in 2007, 2008, 2009 and 2010 is equivalent of the
entire
emissions from Japan, Germany, Canada, UK and Australia
Best of Print 2012
"Environmental Alarmism, Then and Now" named one of the
top 10 stories in Foreign Affairs 2012
.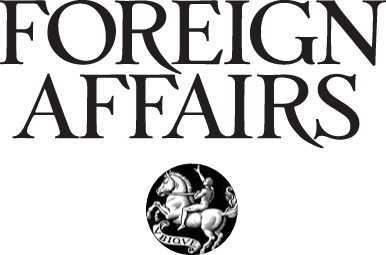 Here is your chance to read
(or re-read) why "Limits to Growth" failed spectacularly and why its unfounded alarmism still affects our environmental thinking today.
It is Time to Save the World
For those of you who read Czech: Here are links to the recent interviews Lomborg gave to the business paper
Hospodarske Noviny
, the oldest Czech daily
Lidové Noviny
, and the news magazine
Tyden
.
This month the Danish Newspaper EB also spent
a day with Lomborg in Prague
:
Thank you for your continued interest and we hope you enjoy these occasional updates. If you do not wish to receive news about Bjørn Lomborg and the Copenhagen Consensus in the future, you can easily remove your email address from our mailing list by following the link at the bottom right.
Best wishes,
Zsuzsa Horvath
Executive Assistant to Bjorn Lomborg
ea@lomborg.com
US online phone number: +1-347-903-0979
Office cell in Budapest: +36-306920720