NEXT | 2017 SVIEF Kick-off in 5 Cities
In the past 6 years, SVIEF has grown to be the largest conference in Silicon Valley that fosters innovation and business partnership between the U.S. and China. In 2016, SVIEF first stepped into the Greater China, brought the latest technologies, products and services across the Pacific Ocean to Beijing and Chengdu for the first time.

SVIEF is going back to China again in 2017, with a total of 4 conferences that are going to be held in Chengdu, Shenzhen, Xi'an and Beijing, in addition to the 5th in the Silicon Valley, the largest annual conference of the year, SVIEF is conquering the high-tech world with its unparalleled offering. From keynotes speeches, panel discussions to roadshows and exhibitions, SVIEF aims to provide a platform for in-depth communication as well as potential business cooperation.

NEXT, let's together encounter the smart future with SVIEF.

2017 SVIEF (Silicon Valley)
Date: Sep 28-29, 2017

Early bird Tickets, please visit


https://svief2017.eventbrite.com
50% off discount code:special2discount
Sales end on:1/27/2017 11:59pm

Please note:
all tickets are non-refundable and non-transferable;
ID or passport is required for badge pickup;
Duplicate registration under one name is invalid;
Please only purchase conference tickets through our website/Eventbrite or authorized ticket agencies. We are not liable and will not offer compensation or refunds of any loss incurred.
Silicon Valley is the origin of innovation, also the birthplace of SVIEF. Until 2016, SVIEF has been held successfully and consecutively for six years.

Last September, SVIEF held its 6th annual conference in the Silicon Valley, discussed about the trend under the era of Internet of Things. The technology world is no longer just for the big corporations; unicorn, incubators and startup companies all share a decent amount from the market. VC executives, entrepreneurs and tech leaders were all invited to the conference. The 6th SVIEF has attracted close to 10,000 people to the Santa Clara Convention Center while its live online has approached close to 500,000 more.

This year, SVIEF will embrace all the hottest ideas in the high-tech field, categorize into 10 areas and host a larger-than-ever gathering in September! Set topics are shown as following:

Global Innovation Leaders' Dialogue & Opening Ceremony of 2017 SVIEF
Silicon Valley Smart Future Summit
Next Car Summit
Silicon Valley Innovation & Venture Summit
Silicon Valley Developer Summit
SVIEF Star Start-up Contest
China-US New Media Summit
China-US Internet Influencer Summit
Annual Awards Ceremony
Silicon Valley After Party

A two-day journey accommodates the most extensive topics, the most popular speakers and the most advanced projects that lead the audience back to the origin of innovation and taste a new era driven by ever changing technology.
2017 SVIEF (Chengdu)
Date: May 10-12, 2017

Limited early bird tickets
For more information and registration, please visit:


http://www.huodongxing.com/event/3371017679200
Last year, SVIEF landed in Chengdu for the first time to be a part of the Chengdu Global Innovation and Entrepreneurship Fair, showcased more than 50 projects from IoT, Intelligent Hardware, Gaming, VR, Wearable, Robotics, Big Data, SaaS and modern agriculture, etc. Dozens of top-tier leaders supported the event as keynote speakers and panelists.

This year, SVIEF has been invited again to participate in the Chengdu Global Innovation and Entrepreneurship Fair in May. Formed by groups of speeches and discussions, SVIEF holds accountable for another round of top-tier ideas exchanging.

As a part of the Chengdu Global Innovation and Entrepreneurship Fair, SVIEF successfully held the Venture Investment Forum in 2016. The Forum gathered dozens of renowned business leaders from both the U.S. and China and attracted 50 startup projects from Silicon Valley.
2017 SVIEF (Shenzhen)
Date: May 14, 2017

Limited early bird tickets
For more information and registration, please visit:


http://www.huodongxing.com/event/1371585207600
Shenzhen is the city of innovation. From a small fishing village in China to an international metropolis, continuous innovation is the key to this miraculous transformation. Known as the Capital City of China's Venture Capital, close to 1/3 of Chinese VC institutions set their headquarters in this city.

SVIEF-Shenzhen will be a most expected for its encounter of innovation and vitality sparkles in the high-tech field. Let's wait for May 14 to come!
2017 SVIEF (Xian)
Date: May 16, 2017

Limited early bird tickets
For more information and registration, please visit:


http://www.huodongxing.com/event/1371585908800
Xi'an used to be the starting point of world renowned Sild Road; now the city is stepping toward a new Silicon Road. Cost depression, talent highland and industrial hot land has driven numerous first-class software companies to choose Xi'an as their R&D headquarters, while Beijing is focusing on marketing and Shenzhen for the manufacturing industry. More than 2,000 software and informational technology service companies now locate in Xi'an, bring a total annual output value of more than 180 billion RMB.

Now, the city of Xi'an awaits a whole new era of high technology from the Silicon Valley and it is happening on May 16!
2017 SVIEF (Beijing)
Date: July 15, 2017

Limited early bird tickets
For more information and registration, please visit:


http://www.huodongxing.com/event/8371583605600
Last year in Beijing, SVIEF invited top leaders from the U.S. to talk about venture capitals between the two countries, AR / VR, the smart future and other highlighted topics of the year. Dozens of startup projects from various areas were invited to showcase in Beijing including products from VR, artificial intelligence, IoT, smart cars, etc.

In the U.S., Smart Car is a trend for years and continues to be a hotspot at CES 2017. In China, the ever-increasing environmental issue has driven the need and hunger for new car to a peak. Chinese automobile industry has been devoting in the development of new energy car in the recent years and is taking the leading role of world automobile industry step by step.

SVIEF 2017 in Beijing is inviting experts, projects and business leaders from both countries for July 15. People will share frontier technologies and hot topics on cloud-base technology, smart car auto-pilot and future transportation through keynote speeches, round-table discussions, project roadshows and expositions, to further establish the platform of communication and collaboration since 2016.
Sponsorship/Expo:
Alice Lin (Silicon Valley, U.S.A.)
Email: alice@svief.org
WeChat: alicelin1125

Jane Zhou (Beijing, China)
Email: jane@svief.org
WeChat: 18600169140

Media:
Kevin Wang (Shenzhen, China)
Email: kevin@svief.org
WeChat: 13530051766

Project Roadshow / Demo:
Benson Huo (Silicon Valley, U.S.A.)
Email: benson@svief.org
WeChat: huobenson

Interested In SVIEF Club Memberhship
Email: club@svief.org.

Business Trip Consultation / Tickets
Email: info@svief.org.

Others: info@svief.org



SVIEF Business Club is launched on the foundation of SVIEF and is designed to provide an advanced networking experience for executives and entrepreneurs in high-tech industry to connect US and China. The club leads the industry, and offers industry events and workshops on monthly basis, to provide networking, capital, branding, and technology to its members. The club provides the individual membership and enterprise membership, both in standard level and premium level. For Individual members, the clubmonthly provides various events, business exchange and SVIEF service. For enterprise members, the club provides high-quality business networking, workshops, SVIEF service and advanced business investigations, along with the exclusive professional venture capital service.

All the membership is exclusively available to C level executives in high-tech companies, entrepreneurs, investors, and executives that are approved by the clubcommittee,with their own project, start-up companies, or small business, to guarantee that the members can access connections to the most influential business leaders from top 500 companies between US and China. And with the resource from the club, we hope to leverage the some of the best practices and networks from accelerators, VC firms, and top tech companies in the spirit of Silicon Valley innovation, to create the most optimal platform for the development and success of entrepreneurs.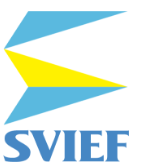 About SVIEF: Since 2011, SVIEF has been the largest conference that fosters innovation and business partnership between China and the U.S. in Silicon Valley. The SVIEF 2016 has attracted nearly 10,000 attendees and over 150 exhibitors. During the conference, 20 finalists from the previous SVIEF Startup Contests gathered at the 5th SVIEF 2016 Startup Final Contest, showcasing their innovation abilities and business potential.
Twitter:@SVIEF1

Facebook:@sviefuschina
Website:www.svief.org