Call for speaker/Sponsor/Exhibitor


SVIEF 2017
(Chengdu. Xi'an. Shenzhen. Beijing. Silicon Valley)
We sincerely invite you to join SVIEF 2017 and recommend speaker / exhibitor for us.
Silicon Valley Innovation & Entrepreneurship Forum (SVIEF) is an international conference designed to foster innovation and promote business partnerships connecting US and Asia-Pacific region. It is a leading venue in high-tech industry field, gathering multi-tech and business professionals, as well as providing a platform for the exchange of talent, technology and capital. The past five SVIEFs were held annually in Silicon Valley since 2011 fall, attracting more than 5,000 attendees each year.
SVIEF 2017 (Chengdu)
SVIEF 2016 (Shenzhen)
SVIEF 2016 (Xi'an)
SVIEF 2016 (Beijing)
We will provide LIMITED number of reimbursements for airfare and accommodation for our speakers and exhibitors in SVIEF 2017 Chengdu, Shenzhen, Xi'an, Beijing upon application. Please contact info@svief.org for more info]
SVIEF 2017
Please note:
all tickets are non-refundable and non-transferable;
ID or passport is required for badge pickup;
Duplicate registration under one name is invalid;
Please only purchase conference tickets through our website/Eventbrite or authorized ticket agencies. We are not liable and will not offer compensation or refunds of any loss incurred.
Conference sponsorship and exhibition opportunity:
Alice Lin (Silicon Valley, U.S.A.)
Email: alice@svief.org
WeChat: alicelin1125

Jane Zhou (Beijing, China)
Email: jane@svief.org
WeChat: 18600169140

Media:
Kevin Wang (Shenzhen, China)
Email: kevin@svief.org
WeChat: 13530051766

Project Roadshow / Demo:
Benson Huo (Silicon Valley, U.S.A.)
Email: benson@svief.org
WeChat: huobenson

Other:
Tel: 001-650.567.9999
Email: info@svief.org

Review for past keynote speakers

SVIEF Business Club is launched on the foundation of SVIEF and is designed to provide an advanced networking experience for executives and entrepreneurs in high-tech industry to connect US and China. The club leads the industry, and offers industry events and workshops on monthly basis, to provide networking, capital, branding, and technology to its members. The club provides the individual membership and enterprise membership, both in standard level and premium level. For Individual members, the clubmonthly provides various events, business exchange and SVIEF service. For enterprise members, the club provides high-quality business networking, workshops, SVIEF service and advanced business investigations, along with the exclusive professional venture capital service.

All the membership is exclusively available to C level executives in high-tech companies, entrepreneurs, investors, and executives that are approved by the clubcommittee,with their own project, start-up companies, or small business, to guarantee that the members can access connections to the most influential business leaders from top 500 companies between US and China. And with the resource from the club, we hope to leverage the some of the best practices and networks from accelerators, VC firms, and top tech companies in the spirit of Silicon Valley innovation, to create the most optimal platform for the development and success of entrepreneurs.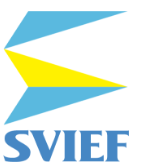 About SVIEF: Since 2011, SVIEF has been the largest conference that fosters innovation and business partnership between China and the U.S. in Silicon Valley. The SVIEF 2016 has attracted nearly 10,000 attendees and over 150 exhibitors. During the conference, 20 finalists from the previous SVIEF Startup Contests gathered at the 5th SVIEF 2016 Startup Final Contest, showcasing their innovation abilities and business potential.
Twitter:@SVIEF1

Facebook:@sviefuschina
Website:www.svief.org