We would like to thank the following people for their generous donations to the Granite City Folk Society:
Benefactor- Dallas Wakefield, Art & Barb Grachek, Anonymous2, Sara Grachek & Jim Mihalek, Doug Polley, Erik Janssen, Karl & Mary Leslie, Jane Ellison & Glen Palm, Gary & Barb Strandemo, Anonymous1.
Patron- Scott Gibson, Dianne Tuff & Murdoch Johnson, Linda & Steve Saupe, Sheila Barr & Mike Wirey, Jon & Mardi Knudson, Peg Obremski, Ross Vaughan.
Donor- Jayne Piepenburg, Matthew Middendorf, Marlyss Keller, Anonymous, Richard & Marianne Arnzen.

Contributor- Bill & Judy Langen, Mike Thole, Margaret Karsten.
~~~~~~~~~~~~~~~~~~~~~~~~~~~~~~~~~~~~~~~~
Special thanks go out to our season sponsors, Days Inn, Sable Inn, Bo Diddley's Deli, First Presbyterian Church, and CMAB for their generous support.
Days Inn and Sable Inn provide discounted accommodations for our musician guests.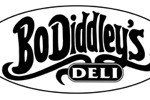 BoDiddley's provides food & beverage for our musicians and an intimate setting for many of our current concerts.


First Presbyterian Church provides a beautiful setting for many of our current concerts.