Published by: Scottish Legal News
Avian House,
87 Brook Street,
Dundee,
DD5 1DJ
Tel: 01382 427038
Fax: 01382 427006 Email: The Editor
Your email is treated in the strictest confidence. You will not receive any unsolicited e-mails and your address will not be passed on to a third party.
Welcome to Scottish Legal News - the leading source of news, events and jobs in Scotland's legal sector
Scottish Legal News: Friday 20th December 2019
Events
Latest News

Latest Traineeships
Latest Jobs

Commercial contract law conference 2020 | Law Society of Scotland | Thursday 23 January | Aberdeen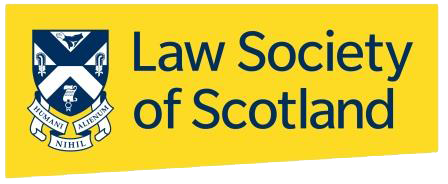 6 hours' verifiable CPD
Following our popular Glasgow event, we're taking our Commercial Contract Law Conference to Aberdeen this January.
Whether you are looking to refresh your contract drafting skills or to hear about recent decisions and current developments, the conference will offer practical tips and updated guidance through best practice, case law updates and specialised insights.
Our speaker line-up includes:
Dr Kirsty Hood QC
Gillian Jamieson, Partner, Anderson Strathern
Peter Alderdice, Senior Associate, Shepherd and Wedderburn
Bryan Wilson, Partner, Brodies LLP
Allan Mackenzie, Principal Solicitor (Commercial), Aberdeenshire Council
Leigh Anderson, Senior Solicitor (Corporate and Commercial), Aberdeenshire Council
Valerie Allan, Partner, CMS Cameron McKenna Nabarro Olswang LLP
Kenny Paton, Counsel, Dentons
Fiona Caldow, Managing Practice Development Lawyer, Dentons
Visit our event webpage to learn more and book your place.
Back to top
Scots Law 2020 advanced offer ends on Friday

CLT Scotland's advanced offer for the first event in the Scots Law 2019 Exhibition/Conference Series ends on Wednesday.
The event will take place at the Glasgow Hilton on 9th & 10th March and all bookings received on or before Friday 20th December will attract an advanced offer price starting from £140 plus VAT – a saving of over 25 per cent.
Roy Spiers, CLT Scotland's Director of Programmes said "Our advanced offer is again proving extremely popular within the legal community who really appreciate the opportunity to attend cost-effective quality training delivered by our team of expert speakers."
The 10 individual conferences at the event will cover the subject areas of Conveyancing, Elderly Client, Contract Law, Personal Injury, Family Law, Licensing, Commercial Property, Employment Law, Criminal and Corporate Law.
Delegates can register by booking here, emailing enquiries@clt.scot or calling 0141 225 6700.
Back to top
Sports law seminar| Law Society of Scotland | Wednesday 22 January | Edinburgh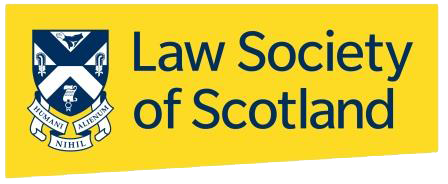 4 hours' verifiable CPD
Get expert guidance on: drafting and negotiating contracts; protecting your client's intellectual property issues; reputation management; telecommunications and finance.
Whether you represent individual players, agents, organisations or regulatory association this seminar equips you on how to best advise your clients on complex and over-lapping matters in the sports sector.
Our speaker line-up includes:
Laura McCallum, Head of Football Administration & Legal Affairs, Dundee United
Megan Briggs, Associate, Burness Paull LLP
Bruce Caldow, Partner - Head of Sports Team, Harper Macleod LLP
Stephen Farrell, Senior Associate, Burness Paull LLP
Roddy Cairns, Senior Solicitor, Burness Paull LLP
Tom Thomas, Partner, Harper Macleod LLP
Visit our event webpage to learn more and book your place.
Back to top